Welcome to Hospice...
The Warrnambool & District Community Hospice was established to give people with a life-limiting condition the opportunity to remain in the comfort and familiarity of their own homes. Our free Hospice in the Home service, provided by trained volunteers, is breaking new ground in palliative care and filling gaps in existing services. Often as simple as company and a cup of tea, the support offered reduces the emotional burden on those who are dying, makes life easier for their carers and helps prevent unnecessary admissions to hospital and nursing homes.

---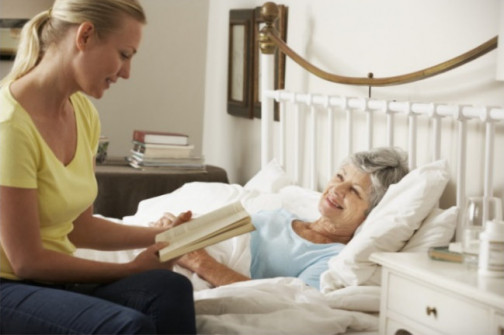 The Hospice in the Home Service

This extremely valuable, free, community service supports families to care for their loved one through the final stage of life at home.
Our specially trained, end-of-life care volunteers provide practical assistance, as well as emotional support that complements in-home medical services and assists family and friends to provide caring, compassionate end-of-life care.
Hospice in the Home is currently available to anyone in the Warrnambool, Moyne or Camperdown areas who meet the program's eligibility criteria for the provision of end of life care. Referrals can be self-made or by a friend, family member, doctor, the community palliative care team or other health services.
---
We are currently accepting expressions of interest from people wishing to join our next volunteer training program. Please contact volunteers@wdchospice.org.au for more information.
---
Thank you to the local foundations and our community for their ongoing support.