Hospice hosts face-to-face and online activities and events to help open-up conversations about death, improve death literacy and break down the barriers preventing people from dying well.
All events will create a welcoming space which encourages conversation in keeping with the values associated with a compassionate community.
To stay up-to-date and informed about our new and regular events and possible related COVID-19 restrictions, please sign-up for our bi-monthly eNews and Facebook page.
---
End of Life Preparation Workshop
Dr Eric Fairbank's End of Life Preparation Workshop is designed to give you and your family understanding and ease with the daunting task of end-of-life preparations. Each workshop will cover advance care planning, power of attorney, wills and other helpful end-of-life preparation tips and resources. This workshop is held regularly, in collaboration with the Archie Graham Community Centre, at 10am to 12pm, every second Wednesday of each month, until Dec. For further information or to register for a place in the workshop, please contact the Archie Graham Community Centre on (03) 5559 4800.
*Check out our resources to download Dr Eric Fairbank's Manual for Living and Dying in Style.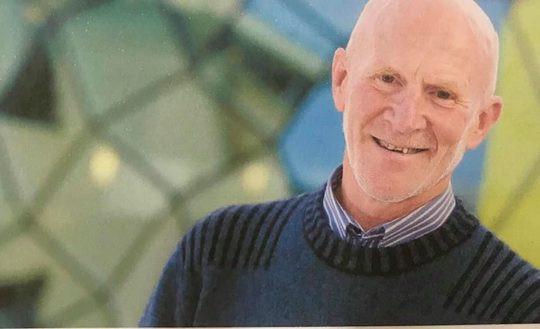 End of Life Conversations
End of Life Conversations is modelled on the international Death Café movement and provides an opportunity for the community to come together face to face, to share their stories of death and dying, and learn from the experiences of others.
Led by experienced End of Life Doula, Karen Scull the group directed discussion provides a safe and welcoming space to explore how we can help ourselves and others live well and die well in the final chapter of life. This is a quarterly event.
Please sign up to our Facebook page and bi-monthly eNews for the latest Hospice Conversations event updates.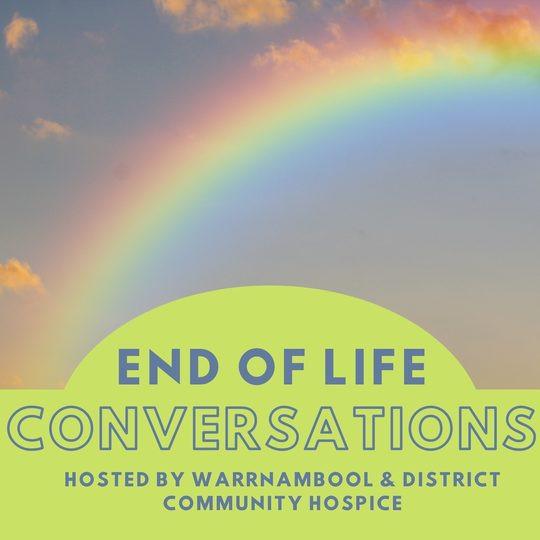 Bereavement Cuppa Club
This event is for people who would like to share their experience of bereavement over a cuppa tea or coffee.
Please call 03 5563 3220 or email info@wdchospice.org.au to register your interest in this event.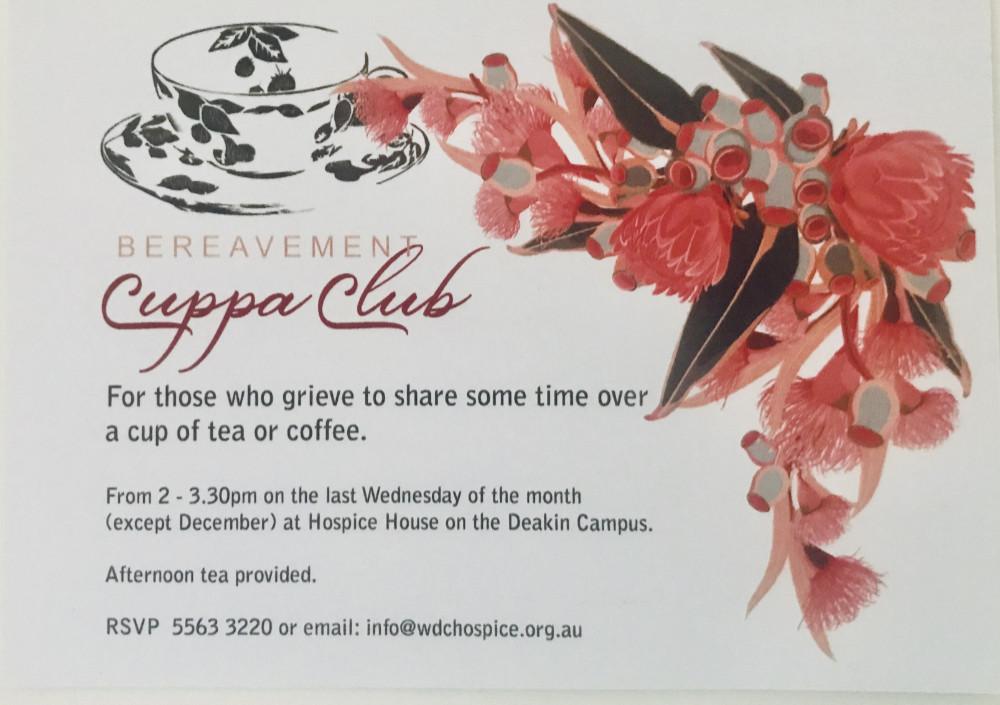 ---
Coming Up
Legacy Conversations
This event will focus on the topic of Wills and how people can make their final wishes known. No questions will be left unanswered as a panel of experts take questions from Hospice Manager, Emmalee Bell and the local community.
This will happen in late 2021 at the Archie Graham Community Centre, pending easing of restrictions.