Hospice Volunteers
The Role of a Volunteer
Volunteers will be trained to assist with end of life care, to meet the needs of the patient, and family carers. They will offer practical and emotional support according to circumstances and resources, allowing periods of 'time out' for family members.
Should professional help be required, volunteers will have access to existing 24 hour on call services e.g. District Nurses.
Training Volunteers
Volunteers will undergo a recognised Palliative Care Victoria training course, as well as 'hands-on' instruction relevant to end-of-life care.
How to become a Volunteer

Or you can email an expression of interest to volunteers@wdchospice.org.au
Or send a letter of interest, references, and a current police check to Warrnambool & District Community Hospice Inc. PO Box 755 Warrnambool 3280
For more information please contact the Volunteer Coordinator Leeona Van Duynhoven on 5563 3220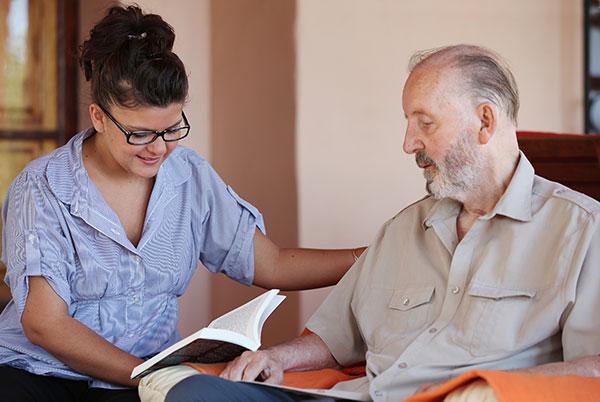 Articles / Resources
Grattan Institute – Dying Well
Sandra Mugavin says most of her work as a volunteer is about being a companion.